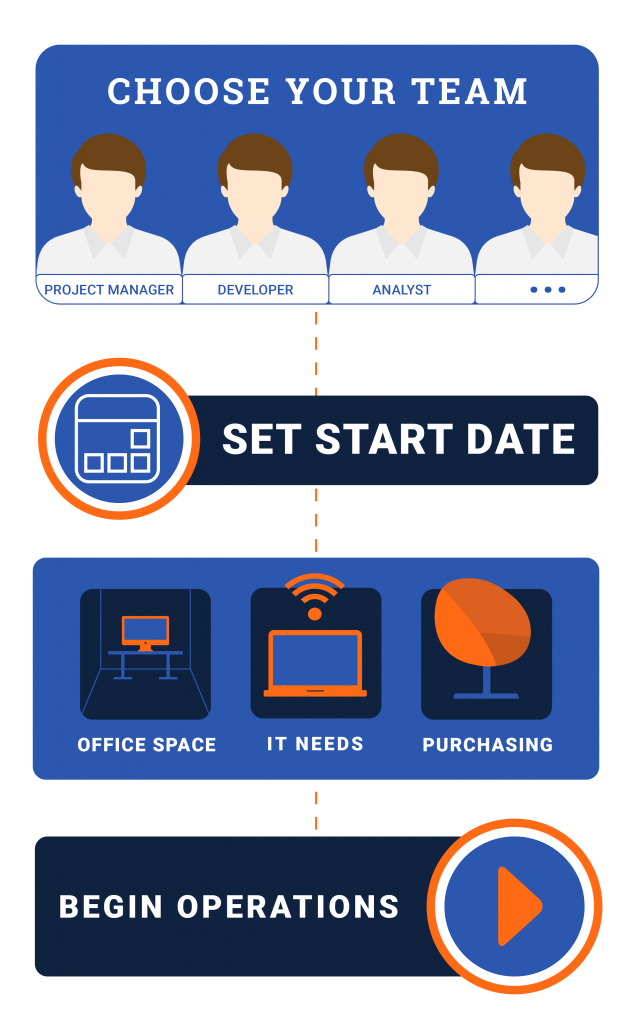 Nearshore Outsourcing is seen as the perfect solution for companies that are looking for ways to reduce overhead and operating expenses and improve business results. However, most business leaders do not understand how business process outsourcing (BPO) companies are set up or what is involved in the setup and management process. This is where we come in.
We offer a complete line of nearshore outsourcing services to help you set up your company in Mexico. Our experienced team has helped hundreds of companies set up small operations in a shared space or build an office that meets their specific business needs.
Our proven business model delivers the high-quality expectation levels that are consistent with your own operation; and our unique "no-hassle" pricing model eliminates problems associated with foreign taxation, purchasing and supply chain management, banking in a foreign country, customs and shipping logistics, and contracts include utilities and facility management services such as maintenance and repair, cleaning, pest control and waste disposal.